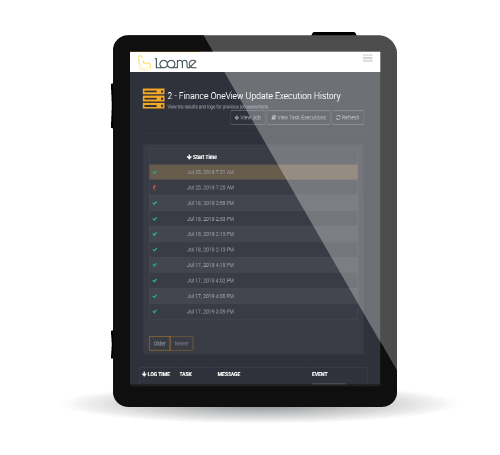 Real-Time Monitoring
Centrally manage your business rules to catch data quality exceptions and instigate a business workflow, allowing you to take timely action and keep track of activity.
Create resilience with automated reconciliation
Loome Monitor provides functionality to quickly create and automate execution of reconciliation rules between source and target. Comparisons between source and target with varying levels of granularity can be defined, including matching by one or more columns, row counts, and isolating orphaned records.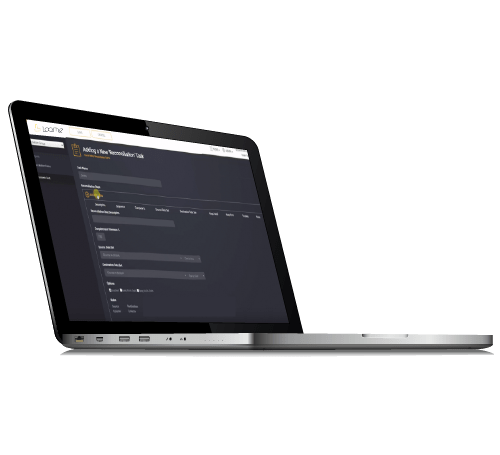 Powerful Features
Loome Monitor allows you to keep your data healthy. Effortlessly.
Single View Processing
Create a linkage of the same record between systems that don't share a common identifier.
Data Validation and Screening
Keep track of data quality exceptions and assign to data stewards for resolution.
Reference Data Management
Manage reference lookups and mappings that currently live in spreadsheets.
Incident Rules Management
Proactively identify actions that need to be taken by operational staff.
Track Activity
Move beyond read-only operational reports by capturing actions taken on data exceptions. Easily follow up on outstanding actions and analyse effectiveness over time.
Data Profiling
Quickly understand the data types and value ranges in a data set.
Automated Reconciliation
Automatically compare data sets to check for completeness and verify calculation logic.
Alerts
Automatically notify the right audience of action to be taken.
Want to find out more? Contact us for any information you need.